Join the Chase & Chalke team for our Wild Weeks 2022!
Our Wild Week events are designed to connect people to the wonderful landscape of Cranborne Chase. 
To ensure you don't miss out on future events, subscribe to our newsletter here.
---
Practical Conservation Day for Young People
Free Event
3rd Aug
Martin Down National Nature Reserve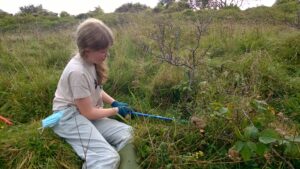 Calling all Young Rangers – try your hand at practical conservation and help benefit the plants and wildlife on beautiful Martin Down.
Join us for a taster day of practical conservation work on the stunning Cranborne Chase with our Ranger Roland.
Join us for one of two taster sessions (27th July and 3rd August) at Martin Down.
We will be learning about the plant Ragwort – a striking yellow flower. Ragwort has the ability to spread it's seeds over a wide area, which smothers more delicate plant species, and it is also poisonous to livestock.
---
Poetry Workshop with Akulah at Fontmell Down
Adults & Young Adults
Free Event – Registration Required
Fontmell Down
28 July
Join our resident poet Akulah Agbami for a poetry workshop inspired by the stunning setting and landscape of Fontmell Down.
Please feel free to bring your own pens/pencils and paper, but materials and clipboards will be available.
Limited places so please book quickly – if you aren't able to secure a place we would still love to hear your poetry and prose – use one of our Poetry Boxes to share your work and thoughts, there is one at Fontmell Down as well as Martin Down and Win Green.
---
Water Plant Identification Training on the Ebble
Adults & Young Adults
Free Event – Registration Required
The River Ebble
Tue 2 Aug | Multiple Sessions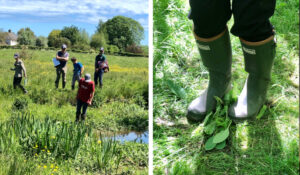 Join our partners the Wiltshire Wildlife Trust and the Wessex Rivers Trust and learn to identify plant species that inhabit the River Ebble.
As part of our 'A Crystal Clear Ebble' project we have places available for free training sessions in identifying river plants on Tuesday 2nd August.
You don't need any previous experience to join, just a willingness to learn alongside other like-minded volunteers and a love of the countryside.
To take part register as a volunteer on the Chase & Chalke Volunteer and Training Hub, and take your pick of these fantastic free training sessions.
You'll be able to join us a volunteer surveyor to help us monitor the health of this beautiful chalk stream.
To take part, register on our volunteer hub and select the opportunity from the list.
---
Nature Bingo at Win Green
Family Fun
Self Guided Activity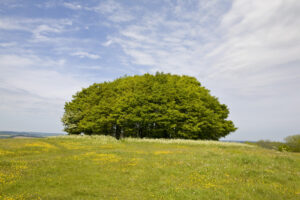 Grab our Nature Bingo sheet and visit some of our wonderful nature reserves and countryside sites over the holidays!
See what treasures you can find, cross them off the sheet as you find them and see if you can get a 'line' or even a 'full house'!
There is no need to pick or collect things, simply mark them off on your sheet as you see them – perhaps even take a photo or two as you find them and share it with us on our social media feeds #naturebingo. Happy hunting! 🙂
---
The Time Traveller App Challenge
Family Fun
Self Guided Activity
Locations across Cranborne Chase
Have you seen the Ghost Warrior who rides across the Chase, or seen Romans at work on Bokerley Dyke?
Download the free 'Time Travellers of Cranborne Chase' Augmented Reality app and travel back in time to meet Thomas Hardy on Gold Hill, John Bastard in Blandford, General Pitt Rivers in Salisbury and Claudia Lucilla, a Roman lady, in Wimborne.
Enjoy the augmented reality scenes that bring to life the British Romano Farm at Woodcutts, the defences at Bokerley Dyke and the Dorset Cursus.
The app is a fantastic and interactive way to discover Cranborne Chase's rich heritage.
Take a photo of yourself with Thomas Hardy, or with infamous smuggler Isaac Gulliver and share it with us on social media! Click below for more information about the Time Travellers of Cranborne Chase AR App.
To download the App, scan the QR code below, or click the buttons for the app download sites!
---
Woodland Wild Things
Children & Adults
Free Event – Booking Required
Fontmell Down Forest School
Mon 1 Aug / Tues 2 Aug
Become a Woodland Wild Thing for a day at Fontmell Down Forest School with National Trust Area Ranger Clive Whitbourn.
Children will gain hands-on experience in a range of activities such as den building, fire safety, campfire cooking and woodcraft activities using simple tools and natural resources.
The Woodland Wild Things session offers the opportunity for children to connect with nature, achieve and develop confidence through hands-on learning experiences and to become independent and creative learners.
To book your session, please follow the link below to our Eventbrite page!
---
Walk Leader Training
Adults & Young Adults
Free Training – Registration required
Ashmore
9th August
Do you enjoy walking and love taking others out to explore this wonderful area? If you would like to get more involved in leading walks, this enjoyable training session will help you plan and prepare.
Led by two of our volunteer walk leaders, both with many years experience leading walks for a variety of organisations, we will take you step by easy step through the process of planning a walk, demonstrate how to access online resources and talk through things to consider. This is intended to give you the information you need to successfully plan, recce and lead a relaxing, fun walk.
To take part, register on our volunteer hub and select the opportunity from the list.
---
---
Learn more about the Chase & Chalke Landscape Partnership Scheme
Find out more by viewing our webpage all about Chase & Chalke, our projects, and how you can get involved.
---
The Chase & Chalke Volunteer Hub
Click below to register on our volunteer and training hub!

The Chase & Chalke team offer free training opportunities to our volunteers. Register today to view upcoming activities to get involved with the 'Nurturing Nature' project, as well as free training & more.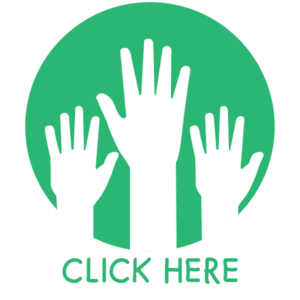 ---
Subscribe to Our Newsletter for Project Updates
The Chase & Chalke team send out monthly updates on our projects and opportunities. This is a great way to ensure you'll receive our latest news and opportunities.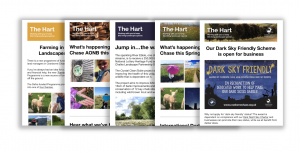 Register to stay up to date with the scheme.