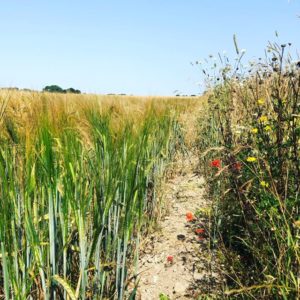 Cranborne Chase and The Chalke Valley is wildlife and habitat diverse. Chalk downland with its floral richness, dew ponds and ancient woodland with its associated husbandry skills of the past all survive in this ancient landscape. Just how healthy or thriving that wildlife and those habitats are, is less certain.
We need new champions of the area to identify, record, promote and take action to help wildlife. Can you help us?
Get involved
Learn identification, recording and practical conservation management skills for various groups of species – plants, birds, mosses, insects and more. Record numbers so that we have a 'baseline' of how nature stands.
Practical habitat improvement by these champions, followed by further monitoring and continued management and the promotion of these efforts, will lead to a sense of ownership and responsibility and so help ensure the future stability of the wildlife population.
To sign up and hear more about this project, email Sarah Forwood.
See also: Wiltshire Wildlife Trust has developed some fantastic resources for adults, children and teachers which are downloadable from their website.