The Nurturing Nature project aims to train over 100 people who have little or no experience in wildlife surveying to become 'biological recorders' on Cranborne Chase.
'Nurturing Nature' Project Aims
The 'Nurturing Nature' project focuses on the distinctive flora and fauna of the Chase & Chalke Landscape Partnership area.
To engage new volunteers with training, biodiversity monitoring, mentoring and practical action.
To improve understanding of biodiversity in the Cranborne Chase and Chalke Valley area, and to set a new baseline of information about the landscape which will inform priorities for action.
To promote the importance of this landscape, and the species that rely upon it, as well as to raise awareness of risks to the habitats of the landscape.
---
Get Involved with 'Nurturing Nature'
---
---
Learn more about the 'Nurturing Nature' Project
Find out more by viewing our Project Summary here:
---
The Chase & Chalke Volunteer Hub
Click below to register on our volunteer and training hub!

The Chase & Chalke team offer free training opportunities to our volunteers. Register today to view upcoming activities to get involved with the 'Nurturing Nature' project, as well as free training & more.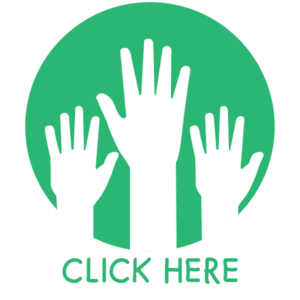 ---
Subscribe to Our Newsletter for Project Updates
The Chase & Chalke team send out monthly updates on our projects and opportunities. This is a great way to ensure you'll receive our latest news and opportunities.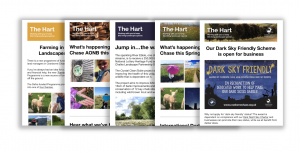 Register to stay up to date with the scheme.
---
A New Wave of Wildlife Surveyors
Our new surveyors will get expert training in variety of new survey skills, including surveying for butterflies, farmland and woodland birds, mammals, tree and hedgerow survey, woodland botany, chalk grassland species, arable plants and fungi.
Trainees will be able to 
develop their skills across different specialist species groups and, as volunteers, will then help us survey as many key habitats and important species within the
Chase & Chalke
area as possible. 
---
Practical Conservation and 'Nurturing Nature'
The survey work generated from this project will form the foundation for setting a new baseline of information.
This will help us better understand the state of biodiversity of the Chase & Chalke area and help us identify where practical conservation work could help improve habitats for wildlife.
By mobilising our Practical Conservation Volunteers our aim is to work with local farmers and landowners to help them carry out practical conservation work to improve, and perhaps create new, habitats on their land.
---
Join the New Wave Today
Free training, unique volunteering opportunities, incredible experience, in an amazing landscape with wonderful people. What's not to love?
We need new champions of the area to identify, record, promote and take action to help wildlife. Join us today.
Over the coming weeks we'll be adding training and volunteering opportunities to the Chase & Chalke Volunteer Hub. To keep up to date on how you can become part of the new wave of wildlife surveyors and find out more about all of our free training and volunteering opportunities, click here.
---