Find out how farming is changing in National Landscapes.
On 1st January 2021, the Agricultural Transition Period started, a Government plan which is put into place by the Department for Environment, Food, and Rural Affairs (DEFRA).
As part of this period (2021 – 2027), DEFRA will gradually be reducing, and then finally cease, all untargeted Direct Payments.
What Does this Mean? 
Direct Payments are paid to farm businesses based on the amount of agricultural land they maintain, and has been in place since 1957. However, evidence suggests that Direct Payments offer poor value for money, and introduce distortionary incentives. There is evidence that they inflate farm rents, and hinder productivity and growth.
For more information, please see the following links:
What will happen next?
The money that would have been spent on the Direct Payments is being planned to be used to support agriculture in a number of ways.
Farmers will be paid to improve the environment, improve animal health and welfare, and to reduce carbon emissions.
The funding will be aimed at three levels of support. These will be:
Investing in sustainable farming practices
Creating habitats for nature recovery
Making landscape-scale change for ecosystems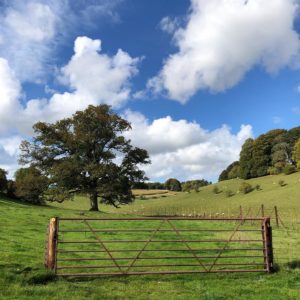 Some options will be universally open to all farmers and land managers, while others will be more targeted at a smaller number of large projects.
There will also be significant grants made available to support farmers to reduce their costs and improve their profitability, to help those who want to retire or leave the industry, and to create new opportunities and support for new entrants coming into the industry.
---
DEFRA Tests and Trials – The 'Farming for the Nation' Project
Cranborne Chase National Landscape is one of 12 designated Area's of Outstanding Natural Beauty that took part in a DEFRA Tests and Trials project called 'Farming for the Nation'.
The final report of the Environmental Land Management Scheme Test can be found here:
The results of a 'Virtual Workshop' held with land managers in 2020 with follow up questionnaires can be read here:
The National Landscapes that took part were testing new ways for DEFRA to incentivise environmentally friendly approaches to farming.
While it might seem straightforward on paper, in practice it's not that easy to measure how 'good' or valuable a piece of grassland is other than its capacity for feeding livestock.
What wildlife does it support? How much carbon is it storing? How much rainwater does it absorb compared to concrete or bare cultivated ground, that otherwise might flow into a river or onto a road taking large quantities of soil with it and possible agrochemicals? How do you measure a hedge for its potential as nesting habitat for birds?
These questions are complicated and far reaching, and so require many tests and consultations and discussions.
---
Farm Payments
The way farmers and land managers get financial support is changing. The Basic Payment Scheme (BPS) is being phased out and replaced with a new approach to payments.
Defra's 'Farming is Changing' document sets out the latest information on farming policy in England from 1 January 2021 and is due to be regularly updated:
---
A New Approach to Payments
2021 is the start of the seven-year transition away from EU-based rules and schemes.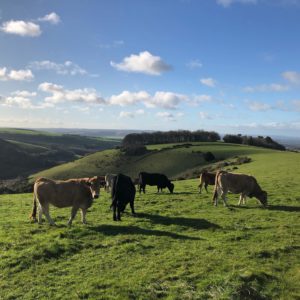 The transition period will see a new approach which pays farmers and land managers to:
Improve the environment
Improve animal health and welfare
Reduce carbon emissions
Provide beauty and heritage for all
 This will be through providing grants for:
Environment Land Management (E.L.M.) to produce public goods through nature-friendly farming practices
Improving farm productivity and prosperity
This change has an impact across all land management practices. We'll be updating this page regularly to include all the latest information and links.
---
The End of the Basic Payment Scheme
2021 will be the first year for the phasing out of the Basic Payment Scheme.
The best way to keep payments coming in and ensure you're ready for the new Environmental Land Management Scheme is to apply for Countryside Stewardship which will be available until 2024 with last application window in 2023.
Anyone in Countryside Stewardship after January 2021 can withdraw from Countryside Stewardship and transfer to the Environmental Land Management scheme with no penalty at agreed exit points.
---
Farming in Cranborne Chase National Landscape
Eighty-nine percent of Cranborne Chase National Landscape is farmland.
Half of this area is cropped and about a third is grazed, the rest is mostly woodland and set aside land. It is managed in typically large land holdings, there are only eight hundred and forty holdings covering about ninety-eight thousand hectares and a third of these are less than five hectares.
Of the thirty-two thousand National Landscape residents, only six percent are employed in agriculture.
A sustained period of low farm incomes has lead to, among other things, an amalgamation of holdings into larger units and the sale of land to non-farmers. This has been going on as farms try to diversify into non-agricultural enterprises and have concentrated on game shooting to the extent that game cover crops have had a significant visual impact.
---
Farmer Groups
Farmers and land managers working together can deliver greater benefits, especially at a landscape scale.
Cranborne Chase National Landscape has a large number of farmer groups, who are helped by advisors or 'facilitators'. Tracy Adams, our farm conservation advisor, works with these groups and work is funded by existing agri-environment schemes or through additional funding.
We recently received funding from Natural England's Facilitation Fund to fund the facilitation of our Nadder Valley Farmer Group.
For more information about these groups, please contact Tracy Adams our Farm Conservation Advisor.
---
Countryside Stewardship – Facilitation Fund