A Guide to Making Mud Paint and Paintings by Sara Dudman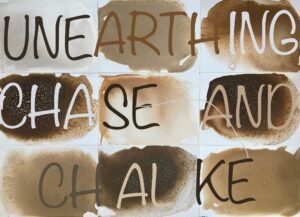 Sara Dudman is our first artist in residence and her project is called 'Unearthing'. Sara's artwork explores our shifting relationships with the environment. 
The 'Unearthing' project aims to explore Cranborne Chase through its geology and earth colours. As well as making her own new body of work, Sara will be working with communities to create collaborative paintings and drawings that use carefully selected natural earth pigments foraged from the landscape. The rocks, soil and chalk will be collected and transformed into earth-pigment paint. The artworks will be compiled together to create 'tapestry-style' visual stories of Cranborne Chase's natural environment, geology and history. 
When you've finished, photograph your artwork or writing and upload the picture to the Instagram Gallery, using the #unearthingchaseandchalke hashtag and include the name of your paint in your post too. We look forward to seeing and sharing them!