Ancient Ways is a Chase & Chalke project that aims to improve rights of way and opportunities for people to explore the riches of Cranborne Chase for themselves.
The Chase & Chalke landscape area is criss-crossed by paths, many of them ancient ways, including drove-ways high on the ridges to the south of the A30, sunken hollow-ways, old Roman Roads and the Shire Rack; the footpath that beats the boundary between Dorset and Wiltshire.
In centuries past these were the main routes between settlements, the way the rural economy functioned before the coming of the motorcar and the roads we use today.
Many of these longer routes are well known to experienced walkers, cyclists and horse-riders, but many are less well-known to others and in some sections not always easy to use.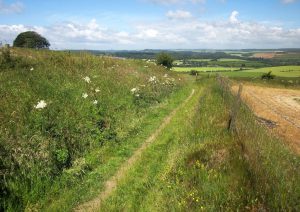 Ancient Ways Project Aims
The Ancient Ways project aims to create opportunities for people, particularly family groups, to discover, explore and enjoy the riches of the Cranborne Chase and Chalke Valley.
To work with volunteers to create projects that will lead to the improvement of 35km of Rights of Way & the maintenance of 75km of Rights of Way.
To record stories and features that help us understand the importance of these ancient ways.
To define new circular routes and produce new walking guides to encourage volunteers to lend a hand in the design and maintenance of these routes.
To widen access and link routes, as well as working with landowners in identifying new informal parking spaces.
Chase & Chalke Parish Walks
We would like to work with local communities in the Chase & Chalke Landscape Partnership area to create a series of new walking, cycling and tramper-accessible routes through the Chase & Chalke Parish Walks initiative. 
Co-created with you this will enable people to come together through workshops to share their enthusiasm and passion for getting outdoors and help develop a Parish Walk for each parish, possibly even linking them up to create longer inter-parish walks.
We will support the initiative by working with local communities and our fantastic volunteers to survey routes, make a significant number of improvements, improve waymarking, signage and maintenance. These routes won't just benefit new recreational users, but will showcase the beauty and importance of the area for everyone, improving access and connecting more people with this wonderful landscape.
Chase & Chalke: Walks & Talks
Working with our local communities our aim is to set up a programme of monthly walks so that we can check our paths together, enjoy being outdoors and check for problems such as broken stiles or vegetation growth that needs cutting back.
As a Route Checker you can be part of the team and help us improve the Rights of Way network in your area. As part of the national Walking for Health initiative we aim to establish new walking groups and a Chase & Chalke: Walk & Talk programme of regular weekly walks to boost our health and well-being.
Fancy getting involved?
Come join us, we can't do this without you. If you know of areas of the Rights of Way network that need improvements, have ideas on how we can provide better signage, improve access or information why not get in touch and together we can create a plan to make these improvements.
Join our Route Checkers Team
We're looking for volunteers to help us design, survey and develop these new routes improve rights of way by researching our network, carrying out practical conservation work, adding waymarking signs and becoming Walking Champions for your area. All our volunteers receive training in each task with support from the Chase & Chalke team and each task and event is fully assessed for risks so we can all keep each other safe.
If you're a member of a local parish council, community group or local organisation, or someone who would just like to get involved why not get in touch now with our Ranger and Volunteer Co-ordinator, Roland Hughes at rolandhughes@cranbornechase.org.uk.
Find out more by viewing our Project Summary here:
---
The Chase & Chalke Volunteer Hub
Click below to register on our volunteer and training hub!
The Chase & Chalke team offer free training opportunities to our volunteers. Register today to view upcoming activities to get involved with the 'A Crystal Clear Ebble' project, as well as free training & more.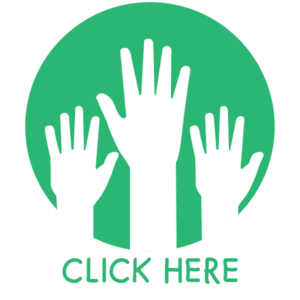 ---
Subscribe to Our Newsletter for Project Updates
The Chase & Chalke team send out monthly updates on our projects and opportunities. This is a great way to ensure you'll receive our latest news and opportunities.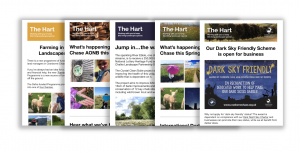 Register to stay up to date with the scheme.
---