by Charlotte Moreton
6th January 2021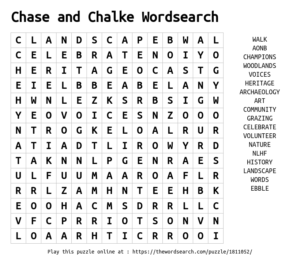 Here's a wordsearch puzzle for your entertainment.  If you click on the link (here) for the online version, it is easier to see.  You'll find this and a few other versions with hidden words from our Chase and Chalke-related list.
It is easy to play – simply click and drag to highlight the word, or do the same with with your finger if you're using a tablet or phone. Enjoy!