Through the Wonderful Woodlands project our aim is to work closely with landowners to help bring small and medium sized woodlands back into active management for their biodiversity, landscape and some economic value. 

Our Woodland Skills Training Programme will provide inspiration, training and recognised certification or qualifications in many skills for 45 young people, as well as providing training for 40 adults in at least one woodland management skill.
The Wonderful Woodlands project aims to ensure that more woodland within the Chase & Chalke area is being positively managed for their natural, cultural and landscape value. Working with woodland owners, local communities and newly trained individuals we want to provide a catalyst to improve the condition of wooded areas, increase knowledge of their importance, and increase woodland management skills and capacity to support this across this wonderful area.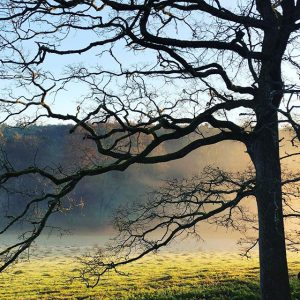 Across the Chase & Chalke area are large areas of Woodland Woodlands, but like much of our forest, the decline in rural skills and less reliance on woodland in our economy has meant that often it's not actively managed, with consequences for the landscape and for wildlife. The Wonderful Woodlands project intends to bring back into management 'showcase' woodlands to demonstrate the benefits to wildlife and game as well as add aesthetic and economic value.
Woodland Management
Active management of more woodlands in the area is key to the quality of biodiversity and the structure of the character of this landscape. Targeted work may also aid iconic key species associated with ancient woodland and hazel coppice, like dormice.
Free Training 
Through our Woodland Skills Training Programme we will work with specialists to train volunteers a wide variety of woodland management skills to get more wooded areas back into active management. The training will focus on commercial accredited qualifications as well as more traditional woodland management skills and will enable trainees and volunteers to gain a vast amount of hand-on experience. Our aim is to work with woodland owners and specialists to identify placements and business opportunities for individuals as part of the project.
Woodland Grants
Our Grants Scheme will be available to landowners who would like to restore important woodland heritage features, or who are interested in re-introducing positive management to see the difference it makes for wildlife and our landscape.
Forest School 
Within the project, our Woodland Wild Things Forest School, in partnership with the National Trust, aims to support young people to get out, experience, enjoy and develop skills with others in a safe woodland environment. It will offer opportunities for children to connect with nature, achieve and develop confidence through hands-on learning experiences and to become independent and creative learners at Fontmell Down Forest School, near Shaftesbury. 
The Forest School programme comprises of six or more sessions with groups of around 12 – 15 children or young people, with sessions usually running on consecutive weeks. 
All of the sessions are completely FREE. They are half-day sessions (2 1/2 hrs) from 9.30am -12pm or 12pm to 2.30pm, and can be adapted to suit all ages, abilities and interests. Our Level 3 qualified Forest School Leaders work closely with parents and school staff to ensure all needs are met.  
As the children become more confident in the Forest School setting during the six-week programme they are encouraged to follow their own interests and all of our Forest School Leaders are trained in allowing children to learn at their own pace and to develop their own personal learning styles.  
Activities may include: 
Den building

 

Safe fire lighting and fire management

 

Campfire cooking

 

Scavenger hunts

 

Woodcraft activities using simple tools and natural resources

 

Stories with themes of the natural world

 

Sculpture and art using natural materials
Our Forest School Leaders 
All of our Forest School Leaders are experienced practitioners delivering Forest School and outdoor education sessions for many years. All of our practitioners are members of the Forest School Association and deliver sessions based on the criteria and principles set by the Forest School Association. 
Get involved
If you have or know of a wood which would benefit from management but you haven't got the time or skills to do it, please let us know. If you are interested in our Woodland Skills Training Programme, would like more information about our grants scheme or free Forest School sessions for your school or youth group please get in touch with our Ranger, rolandhughes@cranbornechase.org.uk