The River Ebble in Wiltshire, one of only around 200 chalk streams in the world, will be given the chance to sparkle again thanks to a £50,000 grant from the National Lottery Heritage Fund as part of the Chase & Chalke Landscape Partnership Scheme.
Channel modifications, pollution, climate change and the need for water have had a huge impact on chalk streams and the River Ebble is no exception. The Crystal Clear Ebble project will be dedicated to improving the health of this unique chalk stream and the wildlife that is dependent on it.
Working with local land managers and communities, a series of surveys and educational projects will be launched that will encourage local volunteers, land managers and school children to help improve our understanding, and ultimately the quality, of this special little river that wends its way through the Chalke Valley.
Thanks to funding from The National Lottery Heritage Fund, a project partnership consisting of Wessex Rivers Trust, Farming and Wildlife Advisory Group (FWAG) South West and Wiltshire Wildlife Trust will manage this new project with the Chase & Chalke Landscape Partnership Scheme team at Cranborne Chase National Landscape.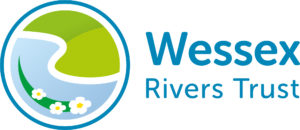 The project aims to improve the health of 22km of the River Ebble, including 15km of bank improvements. It will support the conservation of 12 key chalk stream flora and fauna, including wild brown trout and water crowfoot, and the chance for the local community, farmers and land managers to be trained in survey techniques and advised on best practice river management.
Matt Irvine, Project Officer for the Avon and Stour catchments at Wessex Rivers Trust who will manage this project over the three years, said:
"Our chalk streams are unique. There are only about 200 chalk streams in the world, and most of them are in the southern half of England. The River Ebble is a beautiful example and this is going to be a truly collaborative project that will be managed by our well-established project team here at the Trust, Wiltshire Wildlife Trust and FWAG South West, and we are keen to work with those who live and work along the length of the river."
Alice Baker, Water Team Manager at Wiltshire Wildlife Trust, said:
"We are really looking forward to working together with Wessex Rivers Trust, FWAG SW and local communities and landowners along the Ebble to further understand and improve this beautiful chalk stream."
Nicola Hopkins, FWAG SW Farm Environment Adviser, said:
"FWAG SW is looking forward to working with the long-established Chalke Valley cluster group of farmers and their advisers as well as other members of the community to improve the river Ebble as it runs through the valley."
Roland Hughes, Ranger and Volunteer Coordinator at the Chase & Chalke Landscape Partnership Scheme, said:
"We're looking for people to join our 'blue' community. We would love to hear from you, if you would like to get involved in surveys and practical management in and around the river. We offer free training to volunteers and River Wardens.
"This is one of the first projects we're running as part of Chase & Chalke and we welcome anyone who would like to learn more about our rivers and to take part in a true research project that will have a direct impact on the health of this most precious chalk stream."
The River Ebble runs from the village of Berwick St John in Wiltshire and joins the River Avon at Nunton, south of Salisbury.
Crystal Clear Ebble is one of 20 projects in the Chase and Chalke Landscape Partnership Scheme, funded by the National Lottery Heritage Fund.
If you or someone you know would like to get involved, or to find out more, please get in touch with Roland Hughes, Volunteer Co-ordinator rolandhughes@cranbornechase.org.uk