by Charlotte Moreton
20th January 2021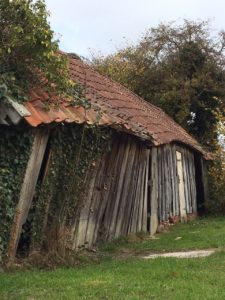 Memories Captured is one of Chase and Chalke's 20 projects, celebrating ways of life, skills, crafts and trades seen locally in the past (click here to find out more). Some of these are still in use today while others have been replaced by more modern ways. We are soon to launch this oral history project, working with Blandford Museum, and will be calling on the community to contribute memories, images, film clips to furnish the project.
To give you some food for thought, here are a couple of wonderful resources that give us a refreshing taste of the past.
First, we have Dr Alastair Lack's slide show with a sound track that leads us along, with local voices and sounds.  Alastair has edited a vast number of images taken by Dorset Camera Club in the 1970s to a charming hour-long show, kindly contributed it to our project.  Click here for the YouTube link.
Next, we have Wessex Ridgeway's 'A Journey to the Sea', an audio journey along the Wessex Ridgeway from Ashmore, the highest village in Dorset, to the coastal town of Lyme Regis.
This has generously been shared by Dorset County Council's Countryside and Greenspace Service.  It is conveniently divided up into five ten minute sections so we can pick our stretch.
Click here for the link to the Dorset County Council web page.
To read more about the Chase & Chalke Memories Captured project, click here.
Watch this space for ways to get involved, and do contact me – charlottemoreton@cranbornechase.org.uk – if anything springs to mind.